"Go confidently in the direction of your dreams! Live the life you've imagined. As you simplify your life, the laws of the universe will be simpler."
Henry David Thoreau
This is what it is all about: going there and being. Someone tipped me off to this blog by a young family cruising the Bahamas in a boat much like Haiku.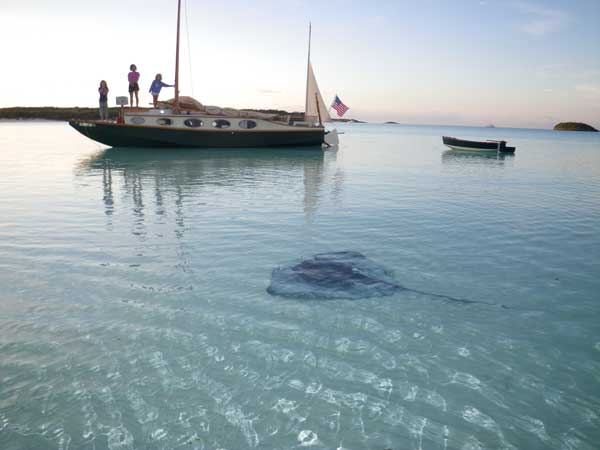 http://blog.mailasail.com/seafever
Our lives become so busy, filled with so many essential and critical deadlines, that sometimes it is hard to image how to live life doing something as basic as waking up, eating, playing, sleeping. How can a simple life be fulfilling?
I have learned that when I am able to put aside the societal expectations to live in contact with my environment, that I become engrossed in something deeply satisfying: living. I become aware that although I am just a very small part, I am indeed a part of all that I have met.
Stay tuned: soon I hope to post pictures of my footprints in the sand.